FlexPay Plans: Electric Bills Payment Has Never Been Easier
Would it be easier for you to make daily, weekly or biweekly payments rather than one large payment each month? Think of FlexPay the same as you do putting gas in your car. You pay for it before you use it. You can purchase small amounts every few days or "fill up the tank" and not worry about it for several weeks. When your supply is low you simply purchase more.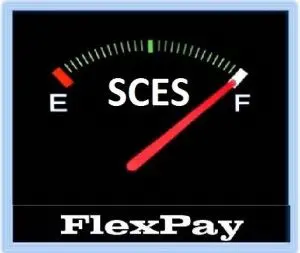 This program works best for people who want to take control of their utility accounts. By monitoring your consumption on a regular basis, you will begin to notice patterns in your day-to-day usage. Any variation from this pattern, such as a house guest (increase) or vacation (decrease), will become evident as you monitor your account. Monitoring and controlling daily usage can help keep those utility costs down. Purchasing before you use it allows you to control your budget and pay how much you want, when you want. Instead of a monthly billing statement, your usage and balance are calculated daily. Statistics indicate FlexPay programs help lower consumption due to the customer's awareness of usage patterns.
Technology that gives you the option to pay when you want, in the amount you want
No Deposits
No Monthly Bills
No Late Fees
no Trip Fees
No Reconnect Fees
Monitor Usage
Pay When Convenient
Do I have to make a deposit?
No. There is never a deposit with FlexPay. You simply make payments to your account to increase your balance to the level you desire.